The Exit
After passing through Barstow and Baker, we exited at Cima Road.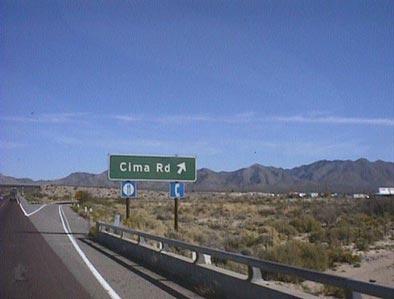 We drove only a short distance to the dirt road leading to the Cinder Peak Phone Booth. Below are signs that you missed the turn onto the road to the phone.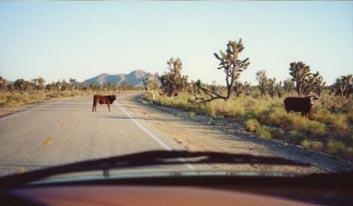 Cows on the Pavement.

A bad omen.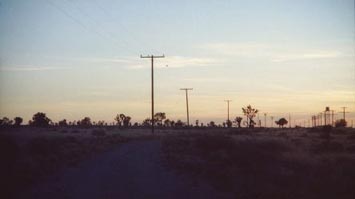 Telephone poles along the pavement.